https://cooltools17.eventbrite.com/
$79 Early bird registration ends September 25th.
Cool Tools is the event for teachers who lead, think, and change education one student at a time.
Google Apps | Movie Making | Robotics | Coding | Digital Citizenship | Google Classroom | ePortfolios | STEM | Flipped Classroom | Digital Media Arts | Blended Learning | Grants | Social Media | Computer Science | Student Blogging | Hyperdocs | Online Reading Resources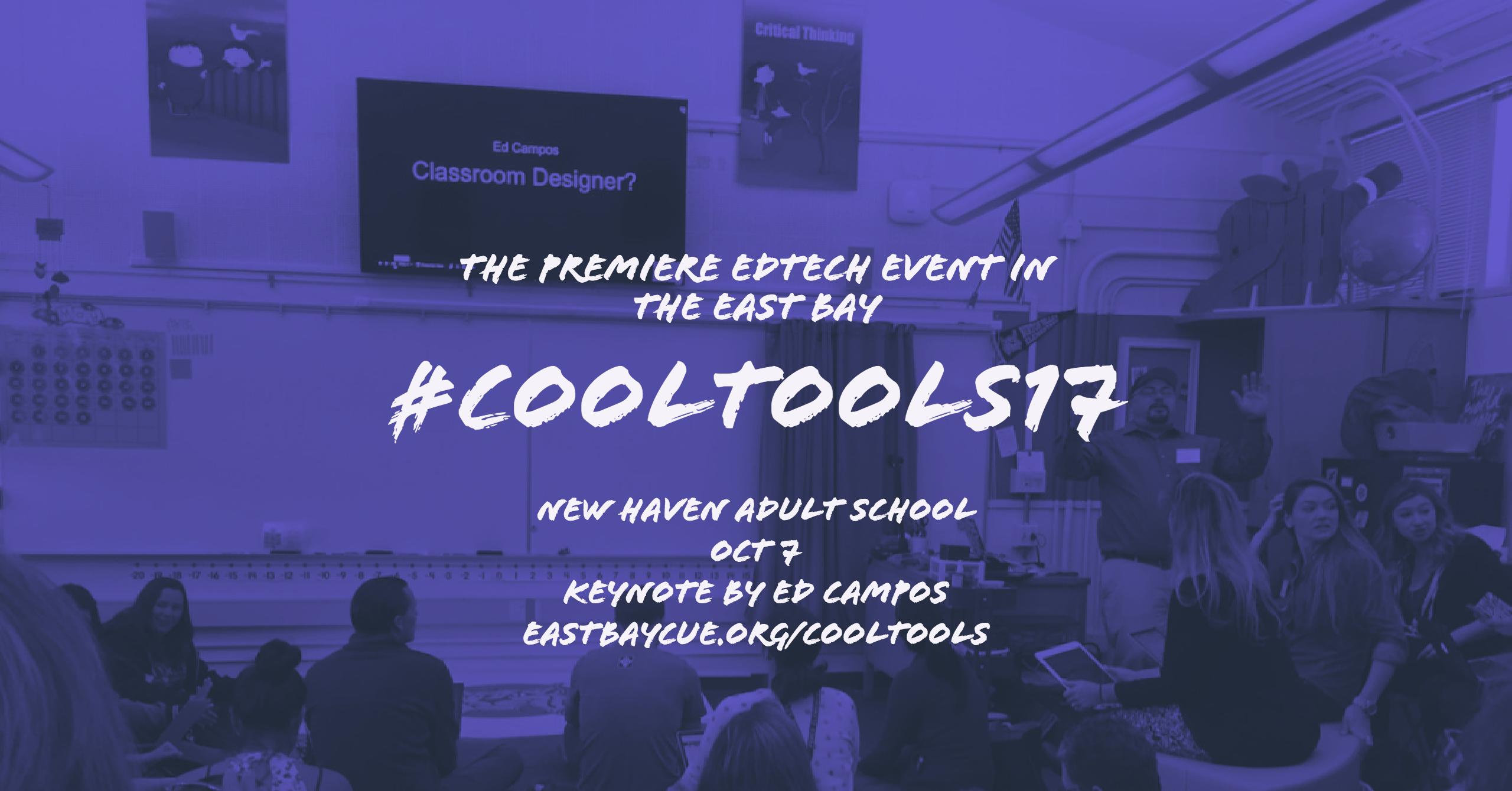 Keynote by Ed Campos!
Ed is a math teacher and CUE Innovative Educator. He's presented before at CUE events on 360° math, classroom design, and blended learning. We're excited to welcome him to Cool Tools! You can learn more about Ed at edcamposjr.com and @edcamposjr.
Spacetime Coordinates
We are super excited to be bringing Cool Tools to the New Haven Adult School on October 7th! Our partnership with New Haven USD is just getting started, so stay tuned!
Spread the Word!
Encourage your colleagues to join in a day of fun and learning!
Call for Presenters
We are still accepting presentation proposals. If you're thinking about presenting, you should also consider doubling up and presenting at CapCUE as well!